6 Shot Glass Dispenser
$ 19.95
$ 34.95
SAVE

$ 15
Vision Trendz™ 6 Shot Glass Dispenser
Short Buddy - Your Unique Drinking Fun!!!
-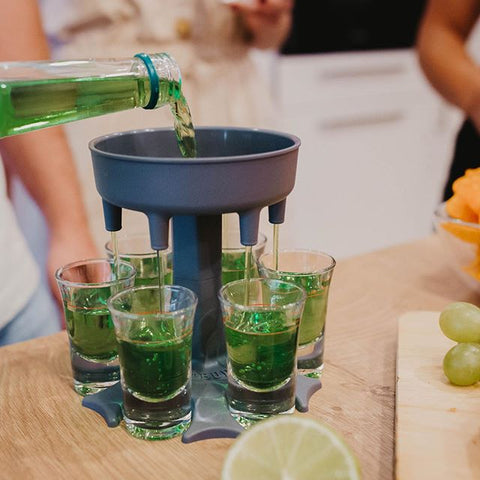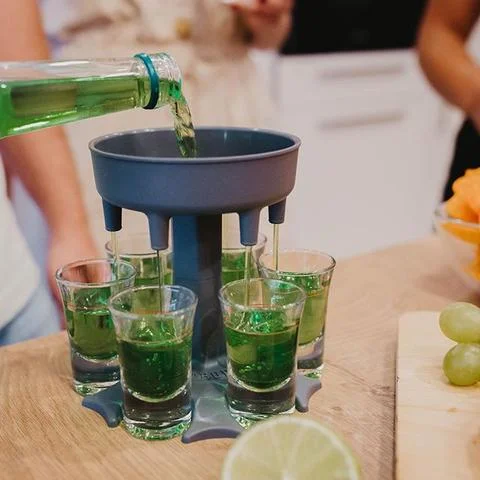 Liquor pourer for 6 glasses
It's called the ShotBuddy
And here's how it works: You place your shot glasses under what I can only describe to you as an udder
then you pour your alcohol of choice into the top.
Then it dispenses that liquid gold to all the shot glasses below and boom,
you have shots for six almost instantly. It even includes a carrier, so you can simply lift it up and bring them over to your friends.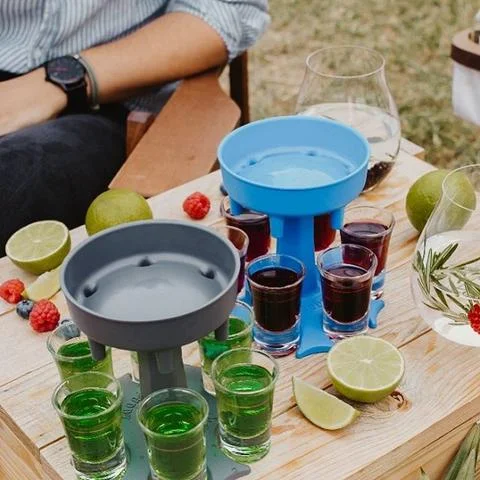 Product Features:

Having some friends over that like to take shots? Looking to fill up multiple shot glasses at one time? This 6 shot glass holder and the carrier will allow you to easily fill up to six shot glasses at once with your favorite beverage of choice and then carry them, all in one!
If you are looking to purchase more than one, please add to cart and then change your quantity!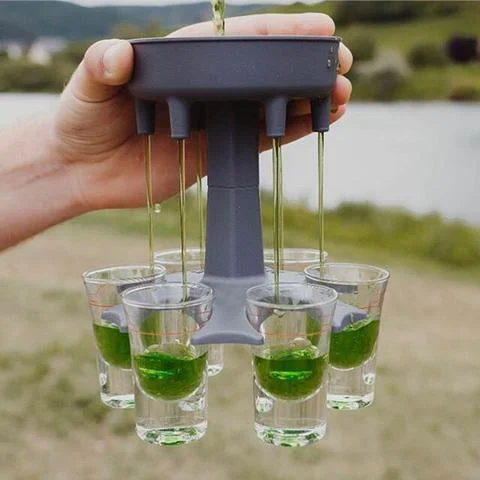 NOTE: This item is not dishwasher safe. You may use lukewarm water to clean the item if needed.
Item details - Handmade
Material - 3D Printed Plastic

FEATURES:
3D Printed from eco-friendly plastics 
Package Includes: 1 x Shot Glass Dispenser 
(Shot glasses are not included)
Checkout:
Guaranteed, safe checkout.
All you need is a Debit/Credit card.
100% Money-Back Guarantee if product is damaged.
All sale items are final.
Shipping: 
We now ship WORLDWIDE.
Tracking orders will be supplied.
We always offer the quickest route possible depending on your location!
Please refer to our shipping and delivery policy for more information.
Order Now While Supplies Last.